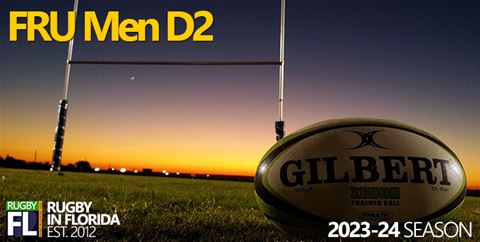 FRU Men Division 2 - 2024
AKA FRU Men D2 2024 • 1 Teams
Men's D2 Florida Championship.
Commisioner: Gonzalo Michanie • onzalo.michanie@gmail
Schedule* (0 games)
Printer Friendly
Click on any team for game details. Click on the date to view all games on that date. The first team is the home team.
*Not official standings or Schedules. Done to the best of our knowledge. Details may change at any time. Please contact the comissioner for this Championship for official standings or the Official Florida Rugby Union website - www.floridarugby.org.

Teams (1)
Click on a team's name to see complete schedule


Miami Tridents RFC | Miami (South) - 0 players.
Coach: Dimitri Efthimiou (Level: N/A)
Match Sec: Leonel Ruiz