Brevard Old Red Eye RFC
Mike Nevin


HEAD COACH


321-698-6355


Adam (Sarge) Sargent


MATCH SECRETARY


509-475-8386



Saturday, October 21, 2023 • 1:30 PM
Championship: Friendlies 2023-24 • Florida Rugby Union
| | |
| --- | --- |
| HOME | AWAY |
| | |
| 7 | 17 |
| Brevard Old Red Eye RFC | Bay Area Pelican RFC |
Referee: Not designated yet.
Hogtoberfest. 50 min games
Field: Squirrel Ridge Park
1603 SW Williston Rd, Gainesville - Alachua, FL 32606 • Map (*)
View Weather Now


Note: The information provided here is not official and is done to the best of our knowledge. May change at any time.
Team
T
C
P
D
S
GP
BP
TP
YC
RC
Brevard Old Red Eye RFC
0
0
0
0
0
0
0
0
0
0
Bay Area Pelican RFC
0
0
0
0
0
0
0
0
0
0
Abreviations: T=Tries C=Conversions P=Penalty Kicks D=Drop Kicks S=Score GP=Game Points BP=Bonus Points TP=Total Points YC=Yellow Cards RC=Red Cards

(*) Map links are automatically generated with the address provided by the club for the field. May not be accurate.

Date, time and location subject to change. Not official information.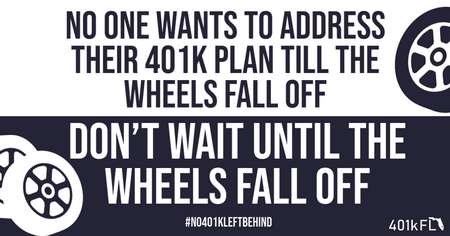 Brevard Old Red Eye Rugby Football Club
Established 1974 - Cocoa Beach - Brevard
Brevard RFC, known as the Red Eyes, are a strong D3 club with a current active roster of about 30 players, ranging in age from 20 to 50, who all love the game of rugby. We also have a U-19 Boy's side. We eagerly welcome new and experienced players and social members. Our 15-a-side seasons typically run from mid-January through April and from September through early December. In the summer we participate in 7-a-side tournaments throughout the state. We also have the opportunity to play touring sides from Europe, South America and the Caribbean, as well as crews of British ships and submarines docked at Port Canaveral.
Website:
https://www.oldredeyerugby.org/
Facebook:
https://www.facebook.com/groups/176674882371157/
Twitter:
none
Practice: Provost Park (if lights not needed), Cocoa West Community Center (if lights needed), Tuesday, Thursday - 6:30-8:30.
Contact: Corkey Newman - wnewma01@yahoo.com - 321-626-3357
Bay Area Pelican Rugby Football Club
Established 1977 - St. Petersburg - Pinellas
Bay Content Area Pelican Rugby Football Club Inc is a not for profit organization dedicated to the promotion and development of the sport of rugby football in the greater Tampa Bay area. Bay Area Pelican Rugby Football Club Inc is the parent organization for the Pelican Rugby Football Club (PRFC). PRFC, founded in 1977, is the oldest active rugby club in Florida. The team attracts many players with and without rugby playing experience who enjoy the club's close-knit social fellowship and enthusiastic level of play. PRFC is well known for its willingness to train new ruggers from scratch and regularly fields a 'B' team men's side, a Summer 7's team, an Olde Boys (35 and Older) side, an U19 youth team and plans are in place to start a women's team. The club is registered with the national governing rugby body, USA Rugby, and competes in the Florida Rugby Union (FRU), which includes clubs in Daytona, Jacksonville, Tampa and Orlando to mention some.
Website:
http://www.pelicanrugby.com
Facebook:
https://www.facebook.com/pelicanrugby
Practice: Puryear Park, Field #5, 5701 Lee St NE, St Petersburg, FL 33703; Tuesdays & Thursdays 6:30pm -9:00pm
Contact: Louis Verdu - Vice President - seniorvp@pelicanrugby.com - 727-313-0007
Code updated: 11/08/2021 8:06


Bay Area Pelican RFC
Graham Knoop
HEAD COACH

Calvin Eells
MATCH SECRETARY