Miami Tridents RFC
Dimitri Efthimiou


HEAD COACH


917-949-1117


Leonel Ruiz


MATCH SECRETARY


305-389-6736



Saturday, November 18, 2023 • 2:00 PM
Championship: Friendlies 2023-24 • Florida Rugby Union
| | |
| --- | --- |
| HOME | AWAY |
| | |
| 55 | 5 |
| Miami Tridents RFC | Ft. Lauderdale Knights RFC |
Referee: Fabrice Calmettes (Grade 9)
Field: Athalie Range Park
525 NW 62nd St, Miami - Miami-Dade, FL 33150 • Map (*)
View Weather Now


Note: The information provided here is not official and is done to the best of our knowledge. May change at any time.
Team
T
C
P
D
S
GP
BP
TP
YC
RC
Miami Tridents RFC
0
0
0
0
0
0
0
0
0
0
Ft. Lauderdale Knights RFC
0
0
0
0
0
0
0
0
0
0
Abreviations: T=Tries C=Conversions P=Penalty Kicks D=Drop Kicks S=Score GP=Game Points BP=Bonus Points TP=Total Points YC=Yellow Cards RC=Red Cards

(*) Map links are automatically generated with the address provided by the club for the field. May not be accurate.

Date, time and location subject to change. Not official information.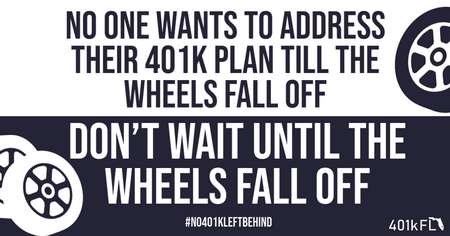 Trident Rugby Football Club
Established 1973 - Miami - Miami-Dade
The Miami Tridents were established in 1973 by retired semi-pro American football players who wanted to continue playing competitive sports. Today the team is the premier Rugby Club in the Miami / Fort Lauderdale area with players from across the world including Argentina, Chile, , Spain, France, Australia, England, Scotland, South Africa, and Greece.
Website:
http://www.miamitridentsrugby.com/
Facebook:
https://www.facebook.com/tridentsrugby
Twitter:
none
Practice: Practice: Tuesday & Thursdays Time: 7-9PM Location: Athalie Range Park
Contact: Leonel Ruiz - leonelr25@gmail.com - 305-389-6736
Fort Lauderdale Knights Rugby Football Club
Established 1975 - Fort Lauderdale - Broward
The Ft. Lauderdale R.F.C. was founded in January of 1977 by a small core of ex-college rugby players needing to stay active. Each year we have hosted the Annual International Spring Ruggerfest Tournament. 40 teams from across the United States, Canada, Bahamas and South America attend.
Website:
http://www.ftlrugby.com/
Facebook:
https://www.facebook.com/groups/ftlrugby/
Practice: Mills Pond Park; 2201 NW 9th Ave, Fort Lauderdale, FL 33311 7.30-9.30 PM Tuesday and Thursday
Contact: Edgar Cuevas - President - edgarcuevas13@gmail.com - 954-288-1808
Code updated: 11/08/2021 8:06


Ft. Lauderdale Knights RFC
Steve 'Boz' Mattingley


HEAD COACH


561-945-5380


Harry Sadoun


MATCH SECRETARY


305-336-6063