Bay Area Pelican
Jim Orandash
HEAD COACH

Ed Eshbaugh
MATCH SECRETARY


Saturday, March 28, 2015 • 2:00 PM
Championship: Mens Division III • Florida Rugby Union
| | |
| --- | --- |
| HOME | AWAY |
| | |
| 31 | 22 |
| Bay Area Pelican | Tallahassee Rugby |
Referee: Mark 'Hawkeye' Hawkins (Grade 6)
Field: Puryear Park - Field #5
5701 Lee Street NE, St. Petersburg - Pinellas, FL 33703 • Map (*)
View Weather Now


Note: The information provided here is not official and is done to the best of our knowledge. May change at any time.
Team
T
C
P
D
S
GP
BP
TP
YC
RC
Bay Area Pelican
3
2
4
0
31
4
0
4
2
0
Tallahassee Rugby
4
1
0
0
22
0
0
0
2
0
Abreviations: T=Tries C=Conversions P=Penalty Kicks D=Drop Kicks S=Score GP=Game Points BP=Bonus Points TP=Total Points YC=Yellow Cards RC=Red Cards

(*) Map links are automatically generated with the address provided by the club for the field. May not be accurate.

Date, time and location subject to change. Not official information.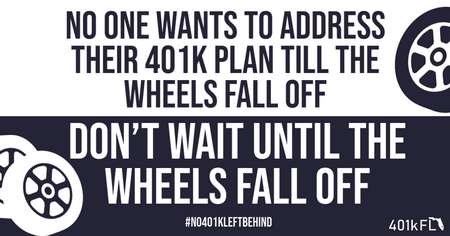 Bay Area Pelican Rugby Football Club
Established 1977 - St. Petersburg - Pinellas
Bay Content Area Pelican Rugby Football Club Inc is a not for profit organization dedicated to the promotion and development of the sport of rugby football in the greater Tampa Bay area. Bay Area Pelican Rugby Football Club Inc is the parent organization for the Pelican Rugby Football Club (PRFC). PRFC, founded in 1977, is the oldest active rugby club in Florida. The team attracts many players with and without rugby playing experience who enjoy the club's close-knit social fellowship and enthusiastic level of play. PRFC is well known for its willingness to train new ruggers from scratch and regularly fields a 'B' team men's side, a Summer 7's team, an Olde Boys (35 and Older) side, an U19 youth team and plans are in place to start a women's team. The club is registered with the national governing rugby body, USA Rugby, and competes in the Florida Rugby Union (FRU), which includes clubs in Daytona, Jacksonville, Tampa and Orlando to mention some.
Website:
http://www.pelicanrugby.com
Facebook:
https://www.facebook.com/pelicanrugby
Twitter:
none
Practice: Puryear Park, Field #5, 5701 Lee St NE, St Petersburg, FL 33703; Tuesdays & Thursdays 6:30pm -9:00pm
Contact: Louis Verdu - Vice President - seniorvp@pelicanrugby.com - 727-313-0007
Tallahassee Rugby Football Club
Established 2010 - Tallahassee - Leon
After a 30 year hiatus the Tallahassee Rugby Football Club has been back in action since 2009. From only a handful of poor souls looking to get back into their rugby-playing glory days to now, TRFC has grown. Currently the club has over 50 active players from Tallahassee, it's surrounding areas, and from abroad; with ages ranging from 18 to 72. Join us and see why rugby is one of the fastest growing sports in America.
Website:
http://www.tallahasseerfc.com
Facebook:
https://www.facebook.com/TallahasseeRFC
Twitter:
tallahasseerfc
Practice: We practice every Tue. and Thur. at 6 at the FAMU Rec Center 2101 Wahnish Way, Tallahassee, FL.
Contact: Michael Gomez - michael.gomez712@gmail.com - 305-581-9807
Code updated: 11/08/2021 8:06


Tallahassee Rugby
Nic Popour


HEAD COACH


850-322-5570


Nic Popour


MATCH SECRETARY


850-322-5570