Tampa Bay Krewe RFC (D4)
Eric Saunders
HEAD COACH

Jeff Herron


MATCH SECRETARY


813-833-9576



Saturday, February 13, 2021 • 2:00 PM
Championship: FRU Men Divison 4 • Florida Rugby Union
| | |
| --- | --- |
| HOME | AWAY |
| | |
| 0 | 33 |
| Tampa Bay Krewe RFC (D4) | Tallahassee RFC (D4) |
Referee: Mike 'Kiwi' Nevin (Grade 8)
Field: Skyview Park - Tampa
6203 Martindale Ave, Tampa - Hillsborough, FL 33611 • Map (*)
View Weather Now


Note: The information provided here is not official and is done to the best of our knowledge. May change at any time.
Team
T
C
P
D
S
GP
BP
TP
YC
RC
Tampa Bay Krewe RFC (D4)
0
0
0
0
0
0
0
0
0
0
Tallahassee RFC (D4)
0
0
0
0
0
0
0
0
0
0
Abreviations: T=Tries C=Conversions P=Penalty Kicks D=Drop Kicks S=Score GP=Game Points BP=Bonus Points TP=Total Points YC=Yellow Cards RC=Red Cards

(*) Map links are automatically generated with the address provided by the club for the field. May not be accurate.

Date, time and location subject to change. Not official information.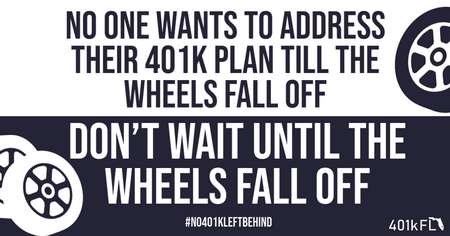 Tampa Bay Krewe RFC
Established 1991 - Tampa - Hillsborough
The Tampa Bay Area Krewe Rugby Football Club serves as the premier rugby club in the Tampa Bay Area. In 2009, the Krewe finished the season as Florida Cup Champions and the USA Rugby South Division II Champions. In 2010, the Krewe traveled to Glendale, Colorado and defeated Doylestown, PA to capture the USA Men's Rugby Division II National Championship. The Krewe returned to Glendale in 2011 to finish as runners-up for the Division II National Championship. In the fall of 2011 2011, the Krewe won the Florida Cup after defeating clubs from across the state at the All Florida Weekend Tournament in Tavares, Florida. The Tampa Bay Area Krewe RFC consists of the Division II side, an Old Boys/Social side, and is introducing its Tampa Bay Women's Krewe team this season. Our Club Sponsor is MacDinton's Irish Pub and Restaurant, located at 405 South Howard Avenue, which can be found in the Hyde Park/SoHo Avenue District of South Tampa.
Website:
http://krewerugby.com/
Facebook:
https://www.facebook.com/groups/2213260319/
Twitter:
https://twitter.com/krewerugby
Practice: Men / Women teams Practice pitch 4719 E Regnas Ave Tampa, FL 33617 Tuesday / Thursday 7pm - 9pm
Contact: Aaron Martin - President - president@krewerugby.com -
Tallahassee Rugby Football Club
Established 2010 - Tallahassee - Leon
After a 30 year hiatus the Tallahassee Rugby Football Club has been back in action since 2009. From only a handful of poor souls looking to get back into their rugby-playing glory days to now, TRFC has grown. Currently the club has over 50 active players from Tallahassee, it's surrounding areas, and from abroad; with ages ranging from 18 to 72. Join us and see why rugby is one of the fastest growing sports in America.
Website:
http://www.tallahasseerfc.com
Facebook:
https://www.facebook.com/TallahasseeRFC
Twitter:
tallahasseerfc
Practice: We practice every Tue. and Thur. at 6 at the FAMU Rec Center 2101 Wahnish Way, Tallahassee, FL.
Contact: Nic Popour - President - npopour@gmail.com - 850-322-5570
Code updated: 03/16/2021 16:21


Tallahassee RFC (D4)
NA NA
HEAD COACH
NA NA
MATCH SECRETARY