Florida Int. U (FIU)
Ron Suarez


HEAD COACH


954-801-2654


Segundo Cremaschi
MATCH SECRETARY


Saturday, February 11, 2023 • 5:00 PM
Championship: FCC Men • Florida Rugby Union
| | |
| --- | --- |
| HOME | AWAY |
| | |
| 34 | 33 |
| Florida Int. U (FIU) | Florida State U (FSU) |
Referee: Gavin Curtis (Level 1)
Live stream: rugbyfl.com/fcc
Field: FIU Intramural Field
11200 SW 8th Street, Miami - Miami-Dade, FL 33199 • Map (*)

Directions: The field can be found most easily by entering through the main entrance making a right and then following the road until you see the fields to your right and the FIU Law Building should be to your left if you are at the right place (the law building is a large yellow building with a parking lot right in front of it you can't miss it).
View Weather Now


Note: The information provided here is not official and is done to the best of our knowledge. May change at any time.
Team
T
C
P
D
S
GP
BP
TP
YC
RC
Florida Int. U (FIU)
0
0
0
0
0
0
0
0
0
0
Florida State U (FSU)
0
0
0
0
0
0
0
0
0
0
Abreviations: T=Tries C=Conversions P=Penalty Kicks D=Drop Kicks S=Score GP=Game Points BP=Bonus Points TP=Total Points YC=Yellow Cards RC=Red Cards

(*) Map links are automatically generated with the address provided by the club for the field. May not be accurate.

Date, time and location subject to change. Not official information.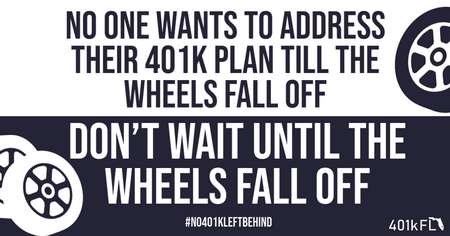 Florida International University Rugby Club - Men
Established 1989 - Miami - Miami-Dade
FIU RFC was founded in the Fall of 1989 and plays all it's home games at the FIU Intramural Fields located at the NW corner of campus off SW 8th Street & 112 Ave. The team mascot is the Florida Golden Panther and team colors are Blue & Gold.
Website:
http://fiurugby.com/
Facebook:
https://www.facebook.com/FIURugby
Twitter:
none
Practice: Monday, Wednesday & Thursday from 5 to 7 PM. FIU Intramural Fields, SW 114th Ave. & 8th Street Check our Facebook page for changes.
Contact: Nick Lane - President - nlane005@fiu.edu - 305-924-3677
Florida State University Rugby Club
Established 1972 - Tallahassee - Leon
The Florida State University Rugby Club is a sport club based in Tallahassee, Florida and is made up entirely of FSU students. Men's rugby is not considered a varsity sport here in the United States, and as a result, our expenses are covered mostly through player fees, alumni support, donations and sponsorships. Our coaches and support staff are volunteers. We play colleges and universities around the Southeastern United States as scheduled by our various governing bodies which include: USA Rugby, Southeast Independent Rugby Conference. With the sport growing as fast as it is in Florida's high schools, we strive to be the preeminent in-state desitination for rugby players pursuing a college degree. We also welcome numerous international players who gain admission to FSU via standard academic admission processes. At this time we are not able to provide scholarships or financial support to rugby players but we hope to in the future.
Website:
http://www.fsurugby.org/
Facebook:
https://www.facebook.com/fsurugby
Twitter:
FSURugby
Practice: Tuesday & Thursday: 8pm-10pm At the Rec SportsPlex
Contact: Michael Gomez - Coach - FSURugby@Gmail.com - 305-281-9807
Code updated: 11/08/2021 8:06


Florida State U (FSU)
Michael Gomez


HEAD COACH


305-281-9807


Michael Gomez


MATCH SECRETARY


305-281-9807