Miami Tridents RFC
Dimitri Efthimiou


HEAD COACH


917-949-1117


Leonel Ruiz


MATCH SECRETARY


305-389-6736



Saturday, January 28, 2023 • 2:00 PM
Championship: FRU Men Division 2 • Florida Rugby Union
| | |
| --- | --- |
| HOME | AWAY |
| | |
| 60 | 7 |
| Miami Tridents RFC | Boca Raton Buccaneers |
Referee: Nicolas Fagnani (--)
Field: Athalie Range Park
525 NW 62nd St, Miami - Miami-Dade, FL 33150 • Map (*)
View Weather Now


Note: The information provided here is not official and is done to the best of our knowledge. May change at any time.
Team
T
C
P
D
S
GP
BP
TP
YC
RC
Miami Tridents RFC
9
6
1
0
60
4
1
5
1
0
Boca Raton Buccaneers
1
1
0
0
7
0
0
0
0
0
Abreviations: T=Tries C=Conversions P=Penalty Kicks D=Drop Kicks S=Score GP=Game Points BP=Bonus Points TP=Total Points YC=Yellow Cards RC=Red Cards

(*) Map links are automatically generated with the address provided by the club for the field. May not be accurate.

Date, time and location subject to change. Not official information.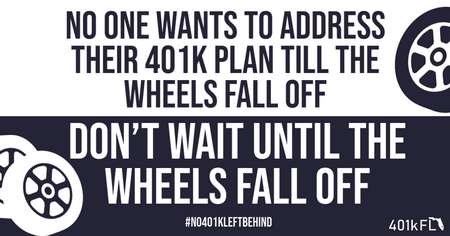 Trident Rugby Football Club
Established 1973 - Miami - Miami-Dade
The Miami Tridents were established in 1973 by retired semi-pro American football players who wanted to continue playing competitive sports. Today the team is the premier Rugby Club in the Miami / Fort Lauderdale area with players from across the world including Argentina, Chile, , Spain, France, Australia, England, Scotland, South Africa, and Greece.
Website:
http://www.miamitridentsrugby.com/
Facebook:
https://www.facebook.com/tridentsrugby
Twitter:
none
Practice: Practice: Tuesday & Thursdays Time: 7-9PM Location: Athalie Range Park
Contact: Leonel Ruiz - leonelr25@gmail.com - 305-389-6736
Boca Raton Rugby Football Club
Established 1974 - Boca Raton - Palm Beach
Al Seader in 1974 started the Boca Raton Rugby Football Club. The team was a combination of players from Palm beach Junior College, FAU, local High School graduates from Boca Raton. Our first color's were green and white, Boca's first year record was 8-8. We joined the FRU as an associate member and gained full membership status in two years. Our Colors were decided in 1976 as Red, White and Navy Blue. Since then Boca Raton has been on top of Florida Rugby with coach and president Bing Towne through the 80's. After Bing left we continue to win with coach Allen Spriggs winning Florida Championships and going to the group 4 playoffs in Baton Rouge. Boca continue its quest to national prominence picking up players. First we went to Ft. Worth and lost to BrandyWine in the final game in 2002. Then in 2003 with a 4th place finish, 2004 with a fourth place finish, and 2005 with a third place finish. We gained national recognition as a Division II club qualifying for the Final IV 3 yrs in a row with coaches Paul Goodkin and Sean Rooney and Nigel Trueman as president. We got promoted to Division I the last few years to 2012 under the helm of past President Ross Devonport. With restructuring of the south we are now a Division II team and look forward to the new year ahead with playing teams in Florida. Our new president Sean Borman and Frank Tito as head coach to move us back into prominence!
Website:
http://www.bocarugby.com
Facebook:
https://www.facebook.com/BocaRugby
Twitter:
bocaratonrugby
Practice: Don Estridge Middle School 1798 NW Spanish River Blvd Boca Raton, Florida 33431 Nights: Tuesday and Thursday
Contact: John Devonport - President - jdevonport@aol.com - 561-870-6836
Code updated: 11/08/2021 8:06


Boca Raton Buccaneers
Eyal Hakim


HEAD COACH


954-520-3633


Josh Carter


MATCH SECRETARY


561-706-7291