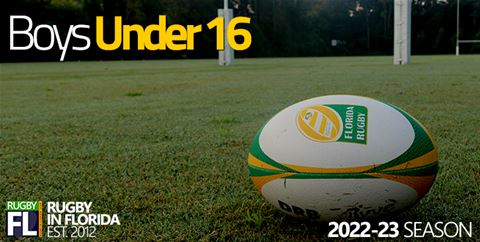 FYRU U16 Boys
AKA FYRU U16 Boys • 3 Teams
Wellington, Okapi and Key Biscayne
Commisioner: •
Schedule* (6 games)
Printer Friendly
Click on any team for game details. Click on the date to view all games on that date. The first team is the home team.
Saturday, January 30, 2021
Okapi U16
50
-
15
Wellington U16
TBD
Details
Saturday, February 6, 2021
Key Biscayne U16
5
-
82
Okapi U16
Grant Haines
Details
Wednesday, February 24, 2021
Wellington U16
15
-
24
Okapi U16
TBD
Details
Moved from 2/20/2021
Saturday, February 27, 2021
Wellington U16
-
Key Biscayne U16
TBD
Details
POSTPONED.
Saturday, March 13, 2021
Okapi U16
81
-
7
Key Biscayne U16
Kyle van Deventer
Details
Saturday, March 27, 2021
Key Biscayne U16
-
Wellington U16
TBD
Details
CANCELLED.
*Not official standings or Schedules. Done to the best of our knowledge. Details may change at any time. Please contact the comissioner for this Championship for official standings or the Official Florida Rugby Union website - www.floridarugby.org.