Miami Rugby FC D4
Gonzalo Michanie
HEAD COACH

Gonzalo Michanie
MATCH SECRETARY


Saturday, January 14, 2023 • 4:00 PM
Championship: FRU Men Divison 4 • Florida Rugby Union
| | |
| --- | --- |
| HOME | AWAY |
| | |
| 17 | 28 |
| Miami Rugby FC D4 | Miami Tridents RFC D4 |
Referee: Kye Martinovic (Grade 7)
Field: Ron Ehmann Park
10995 SW 97th Ave, Miami - Miami-Dade, FL 33176 • Map (*)
View Weather Now


Note: The information provided here is not official and is done to the best of our knowledge. May change at any time.
Team
T
C
P
D
S
GP
BP
TP
YC
RC
Miami Rugby FC D4
0
0
0
0
0
0
0
0
0
0
Miami Tridents RFC D4
0
0
0
0
0
0
0
0
0
0
Abreviations: T=Tries C=Conversions P=Penalty Kicks D=Drop Kicks S=Score GP=Game Points BP=Bonus Points TP=Total Points YC=Yellow Cards RC=Red Cards

(*) Map links are automatically generated with the address provided by the club for the field. May not be accurate.

Date, time and location subject to change. Not official information.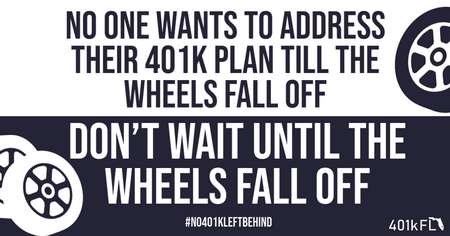 Miami Rugby Football Club, Inc.
Established 1969 - Miami - Miami-Dade
Since its founding in 1969 the Miami Rugby Club has sought the highest levels of competition – both domestic and international. The club began as an effort to provide matches for the many British naval ships that visited the Port of Miami. Today the club fields two strong sides.
Website:
http://www.miamirugby.com
Facebook:
https://www.facebook.com/MiamiRugby
Twitter:
none
Practice: Practices are Tuesdays and Thursdays from 8-10 PM at the German American Club 11919 SW 56th St, Miami, FL 33175
Contact: Ivan Mihovilovic - President - ivanmpkt@hotmail.com - 305-632-3013
Trident Rugby Football Club
Established 1973 - Miami - Miami-Dade
The Miami Tridents were established in 1973 by retired semi-pro American football players who wanted to continue playing competitive sports. Today the team is the premier Rugby Club in the Miami / Fort Lauderdale area with players from across the world including Argentina, Chile, , Spain, France, Australia, England, Scotland, South Africa, and Greece.
Website:
http://www.miamitridentsrugby.com/
Facebook:
https://www.facebook.com/tridentsrugby
Practice: Practice: Tuesday & Thursdays Time: 7-9PM Location: Athalie Range Park
Contact: Leonel Ruiz - leonelr25@gmail.com - 305-389-6736
Code updated: 11/08/2021 8:06


Miami Tridents RFC D4
Miguel Peña
HEAD COACH

Leonel Ruiz


MATCH SECRETARY


305-389-6736