Championship and Friendly Games (1)

indicates that there is video of the game. Click on Details to view it.
Team mentioned first is the home team.
*This information is provided to the best of our knowledge. Details may change at any time. Not official information.
Predictions for 2/18/2023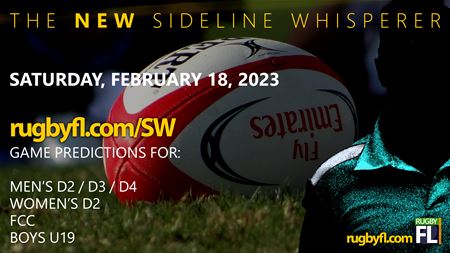 Once again I went 1/3 in the college men's games. Called a 1 point game for the FSU/FIU game so chalking that one up as a moral victory. Boca came through and picked up a win on the road against a quality Tampa team. Orlando almost picked up a road dub, wish I could watch that match! Clean sweep of D4 and high school matches this week. Let's see if I can keep the momentum going in those divisions. I went nuts when I saw the Daytona score. Hats off to them on their first win since moving up this year. It sounds like Sarasota is really trying to turn around their culture. I only go based off of what I see and hear so film AND post your matches if you want to showcase your product! Until then, if you don't like it, do better!

Read Full Article

Ref, can I ask you a question?
'Who hasnt had a question for the referee during the game. Well, here are some answers from them. Not only about the game